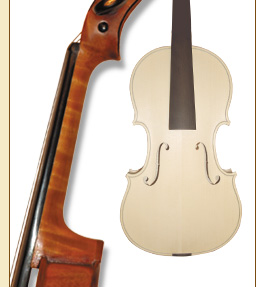 Enzo Cena was born in 1944 in Turin. At this moment, living and working in Turin. He devotes his makings to the bow, violins, violas and cellos.
In the past years he has enriched his styles and his experiences even by living abroad, where he obtained new building techniques. His works are mainly inspired to the Piedmontese tradition, taking on the prints and the models.
Taking in consideration the form and the materials, he has spent an important part of his activity doing a scientific acoustic study of the instruments, and restoring antique and contemporary instruments.
His instruments are appreciated in Italy and abroad.